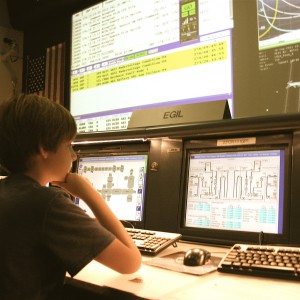 T STAR, in partnership with SEAD Academy is pleased to announce the addition of T STAR Space Camp to the SEAD Academy summer program.
T STAR Space Camp is a one week course in becoming a space flight controller. Using the exploration of outer space, T STAR Space Camp will ignite the interest and imagination of kids while providing an arena for learning to become effective both technically and interpersonally.
T STAR Space Camp is one-week course for children ages 10-14 that will run from August 4-9. This program will combine book knowledge with real-world skills by utilizing the inspirational context of outer space.
Using the problem solving skills learned in Mission Control and applying them to a built environment, the T STAR staff will guide teams of as they develop competence, confidence, responsibility, flexibility, and
focus.
SEAD Academy is a project that aims to integrate Science, Engineering, Art and Design into camps and classes for kids grades K-12. SEAD Academy was founded in 2013 by the AdventGX. Last summer, SEAD Academy hosted 150 students as they participated in immersive interdisciplinary classes.
Registration for T STAR Space camp can be found online at seadacademy.com