T STAR Project Management
Some of the reasons industry has selected T STAR to contract with is to get quality, good service, and innovative solutions. Our technical resources have been used for projects that varied in size, scope, schedule, and geographic location. Our service delivery remains constant, and our clients benefit from the continuity and our ability to formulate clear goals and objectives with logical plans that achieve timely and cost effective results.
We carefully select te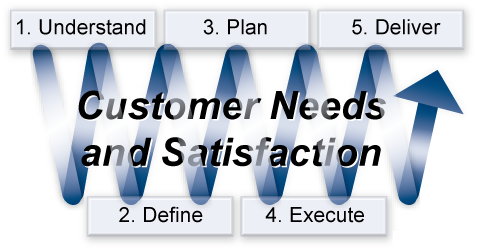 ams of technology and business experts who have the specific backgrounds and abilities to cover the basic PM tenets outlined in the Project Management Institutes' process areas of: Understanding, Defining, Planning, Executing, and Delivering / Closing. By setting a solid project management foundation in your organization, you'll be equipped to do your projects right, a necessary first step to completing your initiatives on time and on budget.
T STAR is buoyed with seasoned Project Management Professionals (PMPs) from both federal and commercial industry. Our focus is to assess the needs of our customers, develop solid and defendable project plans, assign efficient and effective resources to those plans, and execute to exceed customer expectations. We concentrate on enabling your organization to manage projects better. We offer services to establish a project system for you; improve how your projects are run; provide project assurance; or manage those challenging projects.
SIMPLY PUT: We know what works.
Contact T STAR today and let us detail how we can support your programs of tomorrow.